Transforming office courtyards with Landscape Architecture
12th January 2021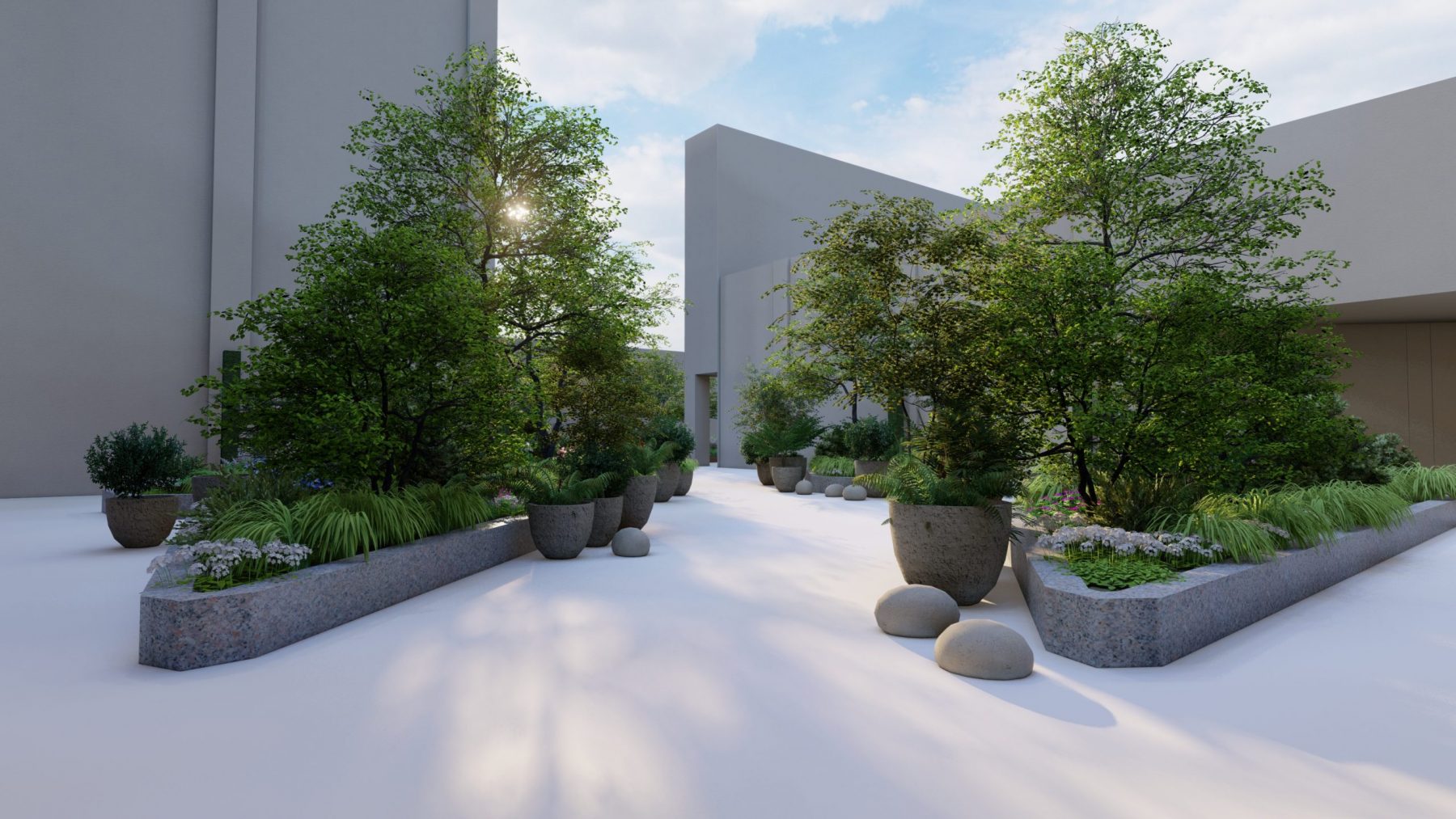 Moretown Gardens
St Katherine Docks
Connecting humans and nature to promote mental and physical wellbeing
Creating a Utopian work place for the twenty first century, where all the campus 'residents' feel equal, comfortable, calm, enriched, happy and connected to nature.
Supporting play, socialisation and mental well being.
Transforming hard, grey inactive courtyards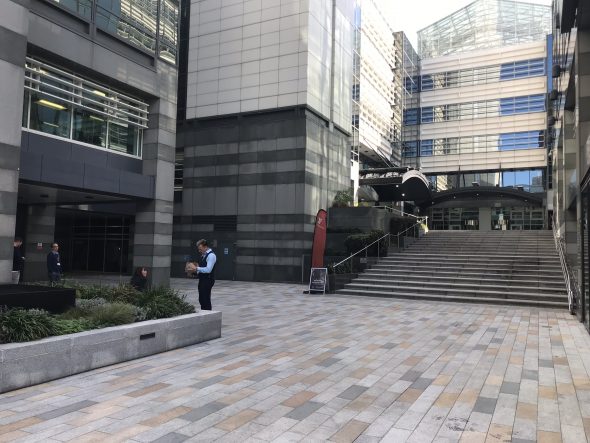 Into softer, greener, enlivened gardens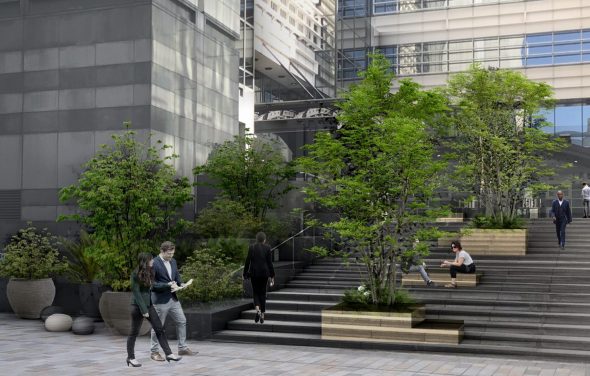 Campus strategy
Creating a series of subspaces supporting play and socialisation in a welcoming and tranquil environment
Arrival space
Relaxation garden
Play piazza
Creating a cohesive Campus with a sequence of Gardens, supporting a sense of arrival, relaxation and play.
Arrival Space
Welcoming, enriching, directional
Arrival space before and after visualisations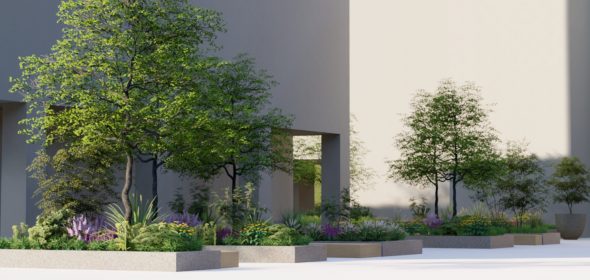 Arrival space – completed scheme
Enhancing the sense of arrival with planting and lighting
Relaxation Garden
Calm, tranquil, secluded, intimate
Relaxation garden before and after visualisations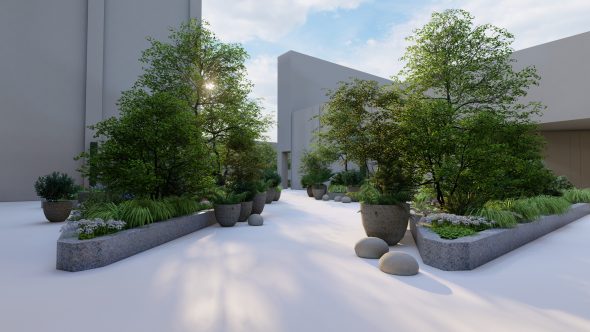 Relaxation Garden – completed scheme
Featuring Chill Dome and lush planting.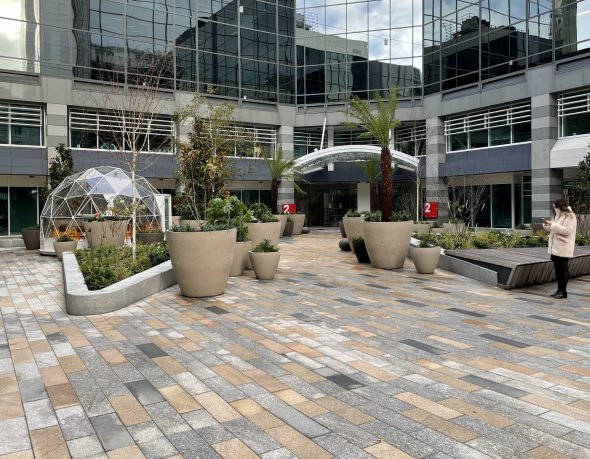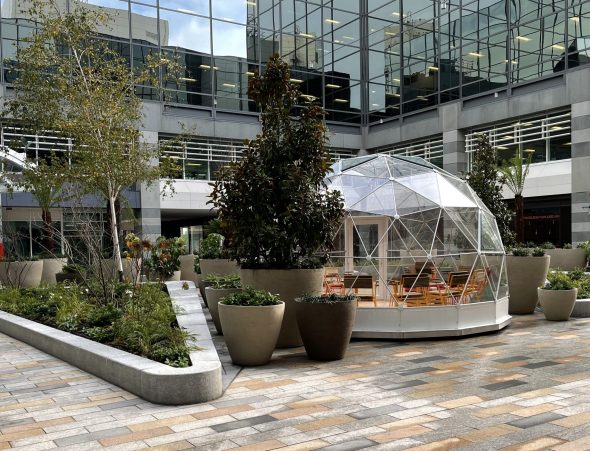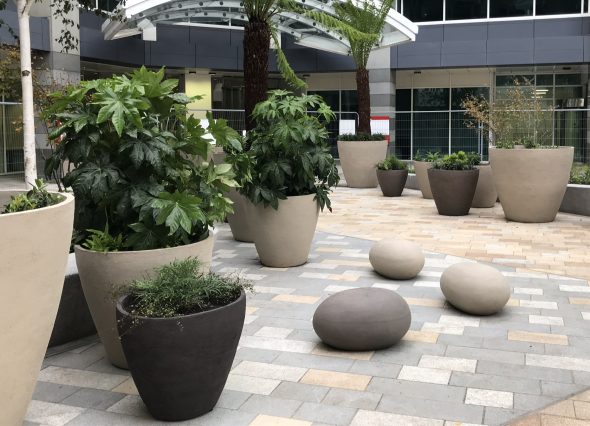 Play Piazza
Vibrant, active, playful, fun
Play piazza before and after visualisations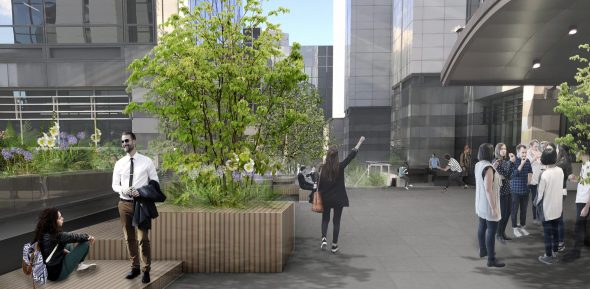 Play piazza – Completed scheme
Promoting socialisation and play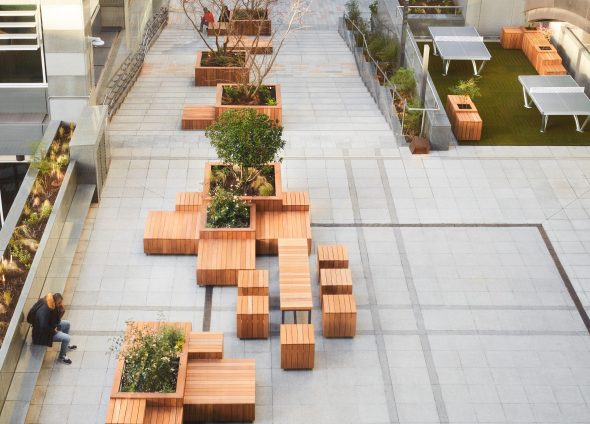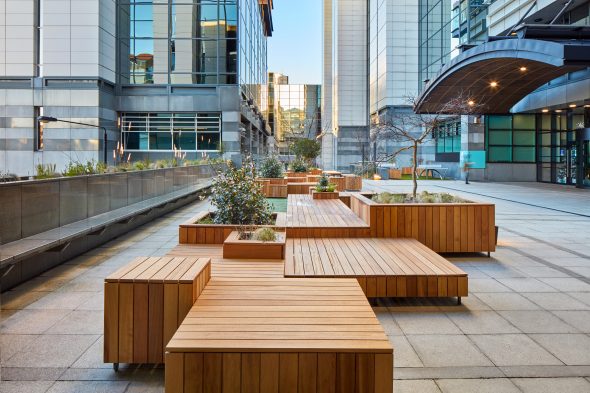 Cascading Stairs
Enlivening, pocket socialisation
Cascading stairs before and after visualisation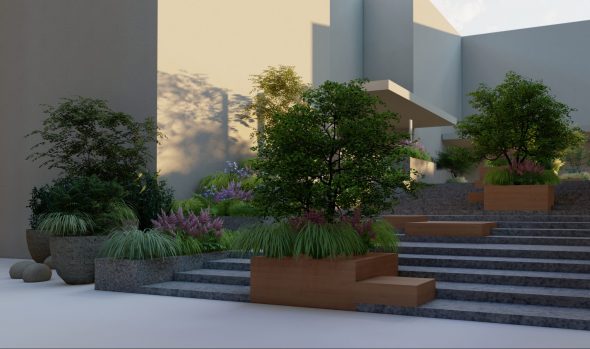 Cascading Stairs – completed scheme
With sculptural furniture, planting and lighting