Valuing Our Parks Beyond the Pandemic
27th November 2020
When the public parks movement started in the late 1800s, Victorian philanthropists sold them as new lungs for the city, places away from the industrial smog to go and breathe freely. Now, over a century later, and in a tragic irony, Covid-19 has us gasping for air in more ways than one.
The National lockdowns have highlighted the shocking inequality of space provision in cities, with people lucky enough to have their own garden having a very different experience to those living high up on the 15th floor with no private outdoor space; bizarrely it is the people without gardens or balconies who were vilified in the press for flouting the rules and overcrowding our parks.  But where else could they go?
Despite London's new appointment as a National Park City, more than half of all households still live outside the recommended 400m from 'accessible green space', a target which is considered vital to reduce health inequalities in cities worldwide.  It is therefore unsurprising that our parks have felt the pressure lately, with some closing all together in response to social distancing concerns and others drastically reducing access.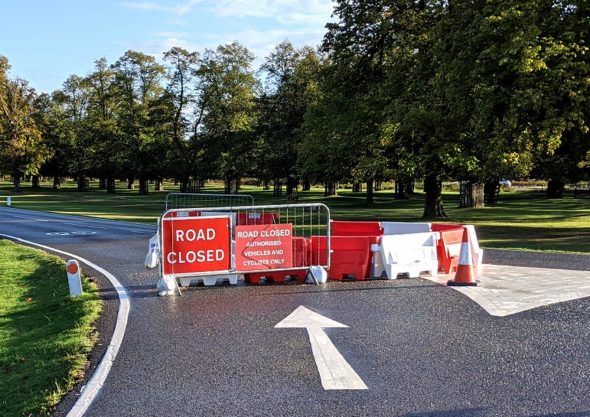 Sadly, since WWII, support for parks at a government level has faded away.  In many instances this has led to local authorities selling off fragments of public land to raise essential management funds. Obviously this practice is unsustainable and, if allowed to continue, the health inequalities brought about by years of austerity will only worsen.  As a country it is important that we acknowledge what a precarious position our beloved greenspaces are in.  A parliamentary inquiry in 2016-17 warned that Britain's "parks are at a tipping point, and failure to match their value and the contribution they make with the resources they need to be sustained could have severe consequences". In 2016 this statement made little impact but, in 2020, after lockdowns and social isolation, it has never been more important.
Recently our parks have been rightly championed as crucial lifelines to our physical and mental health.  Now the public profile of urban parks is at an all-time high it presents us with a unique opportunity to reverse the decline and breathe life back into our greenspaces, making them central to the nation's socio-economic recovery. Reverting to the old normal and neglecting our parks for another 70 years is not an option.
Greenspace has historically been treated as something to negotiate in planning and development, much of this stemmed from our inability to capture the true value of urban nature.  Yet greenspace is now in a stronger position than ever before, with a wealth of green infrastructure research projects coming through, such as IWUN (Improving Wellbeing Through Urban Nature) and the 2020 Space to Thrive report, to name just two.  We now know that investing in greenspace gives guaranteed rewards.  For instance, every £1 spent on park maintenance receives a £7 return in health, environment and climate outcomes.
At Outerspace we have such hope that our policymakers will take heed of the evidence and support our country's greenspaces with the vital funding they need so we can all breathe easy this urban century. Protecting parks saves lives too.
To read about Manor Park, a park in Kingston designed by Outerspace, in consultation with the local community, please visit our website here.
Written by Alex Lowenhoff, Landscape Architect