International Women's Day 2020
9th March 2020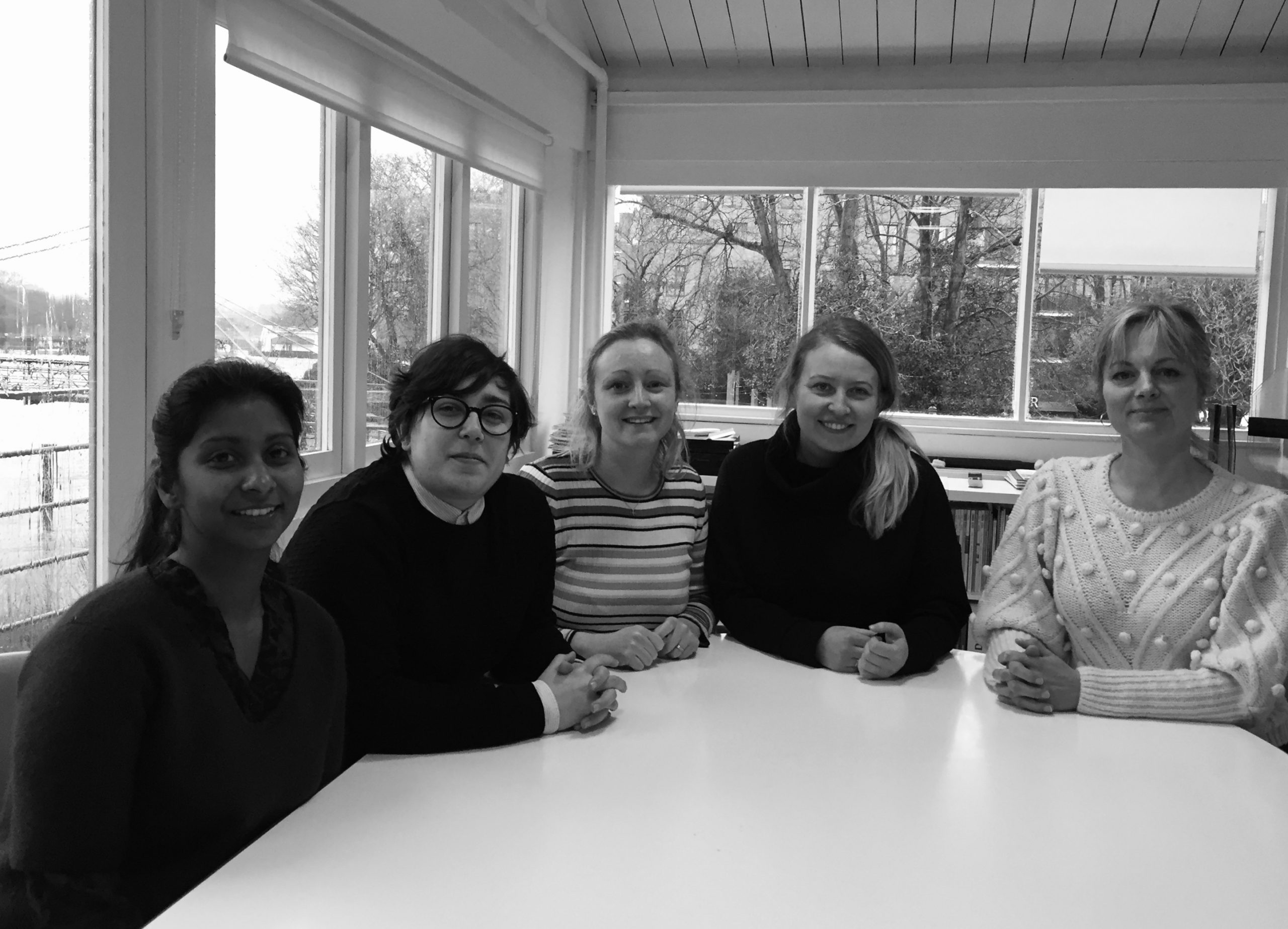 What made you decide to become a landscape architect?
Magda:  I have always loved art and appreciated beauty.  Nature is a source of both, meaning Landscape Architecture felt like an obvious choice.
Anushka:  I wanted to create more permanent works in the public realm where the audience were active participants in their surroundings – moving from performance art projects
Bianka:  Growing up my family inherited a large garden that had been untouched for 70 years.  We spent a lot of time landscaping the grounds which I loved.  I have also always been very enthusiastic about being outdoors and have a deep reverence for nature.  At the same time, and in an intriguing contrast, I am fascinated with large cities and the psychology of social interactions and use of the urban space.  Everything fell into place and I chose Landscape Architecture.
Sara:  At first, I wanted to be an Architect and Landscape Architecture was plan B, however in retrospect I honestly think that I made the right choice.  Every day I feel that I am playing a small part in helping to combat climate change – Landscape Architects think about oxygen, not concrete!
Where do you draw inspiration from?
Sara:  I draw my inspiration from Zaha Hadid.  She was the first woman to receive the Pritzker Architecture Prize, in 2004.  The first one!  My design approaches always have a little bit of her in them.
Bianka:  When starting a design, I always image the physical and psychological needs of the end user and what it will feel like being in that space.  My inspiration sometimes comes from memories of specific landscapes and sometimes creations by other international designers.  I also draw inspiration from graphic arts and paintings.
Magda:  Each project is different.  The site often gives you the direction.  I draw inspiration from my own daily experiences – watching movies, seeing art exhibitions, going to fashion shows or listening to music.
Anushka:  I get inspiration from observing how people use and create space.  I also draw inspiration from visual artists, story books, natural phenomena and dance.
In your day to day job what do you prefer doing the most?
Bianka:  I really enjoy the initial design process, wrapping my mind around a new space and trying to understand it and imagine what it could be like.  Add some headphones and good music and I'm happy!
Anushka:  I like that I get to work in collaboration with other Landscape Architects at Outerspace.
Sara:  I like 3D modelling.  I also love that I learn something new almost every day.  Monotony and routine don't work for me!
Magda:  I love plants!  My colleagues at Outerspace will tell you that I could talk about them all day long!
How do you think we can continue to make Landscape Architecture an appealing career for women?
Anushka:  Having a flexible approach to working is so important.  This helps to make the industry accessible to all.
Sara:  As with all sectors, we need to ensure we have equality.  Women need to have equal opportunities in terms of salaries and roles available.
Magda:  We need to ensure we make our voices heard, not only as women, but as a Landscape Architects in general.  We have unique skills set ranging from being creative, to technical, to managerial.  We need to celebrate this.
Bianka:  I think women are fully integrated in the profession and I am confident it will continue this way.
And a final word from our Practice Manager!
In your day to day job what do you prefer doing the most?
I really love researching and writing blogs.  Since starting here I've learned and written about Biodiversity, Urban Greening Factor and Soil among other things.  I absolutely love to learn and writing the blogs gives me the opportunity.  It may sound dull but I also like the financial side of what I do!
Who is your heroine?
I'm a complete science geek so it would be either Marie Curie, the physicist and chemist or Katherine Johnson, the mathematician whose calculations of orbital mechanics were critical to the success of the first U.S. crewed spaceflights.  Both were brilliant women and pioneers in their field.